Central Washington Recycling
Michelsen Packaging Company operates recycling centers in both Yakima and Wenatchee, known as Central Washington Recycling.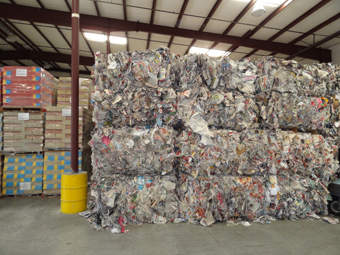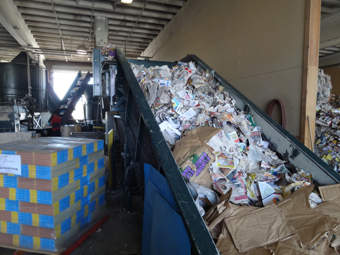 Central Washington Recycling accepts the following recyclable materials:
Old corrugated containers
Mixed paper (newspapers, magazines, documents, etc.)
Aluminum cans
Plastic bottles; #1 PET soda bottles and #2 HDPE milk jugs
Drop boxes for mixed paper are located around Yakima with proceeds going to charities.
What happens to the recyclable materials we collect?
Old corrugated containers are sold to paper mills to be made into new boxes.
Mixed paper is used in our own manufacturing processes.
Aluminum is shipped to Anheuser Busch and re-manufactured into beverage containers.
Plastics are shipped to a manufacturer of resin pellets.
Central Washington Recycling no longer accepts electronic waste or glass of any kind.
Locations
Yakima
Central Washington Recycling
102 N 2nd Ave
Yakima, WA 98902
(509) 248-3513
Monday-Friday 8:00am-4:00pm
Donation bins available Saturday 8:00am-11:00am
Map
Wenatchee
Central Washington Recycling
1105 Hawley
Wenatchee, WA 98801
(509) 662-2157 or
(509) 663-6671
Monday-Friday 8:00am-4:00pm
Donation bins available Saturday 8:00am-11:00am
Map